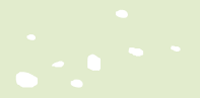 Dont forget to:
take an andveture walk to the various beatiful forests of mountain Ossa (Kissavos).
visit the famous water falls only a breath away from the Hostel.
visit the tradional villages scattered around the mountain.
swim in the Agean sea, 14 Km continuous beach with unique natural surroundings.
participate in some of the www.mammal.gr activities.
visit the 500AD Byzantine chappel of Sotiros, the rock cave of St. Panteleimon, and the small church of St. Theodori with a panoramic view to the Agean sea.
take a tour to the amazing Tempi valley and Delta of Penios river.
enjoy the night life of the area.
taste the traditional delights of the area.